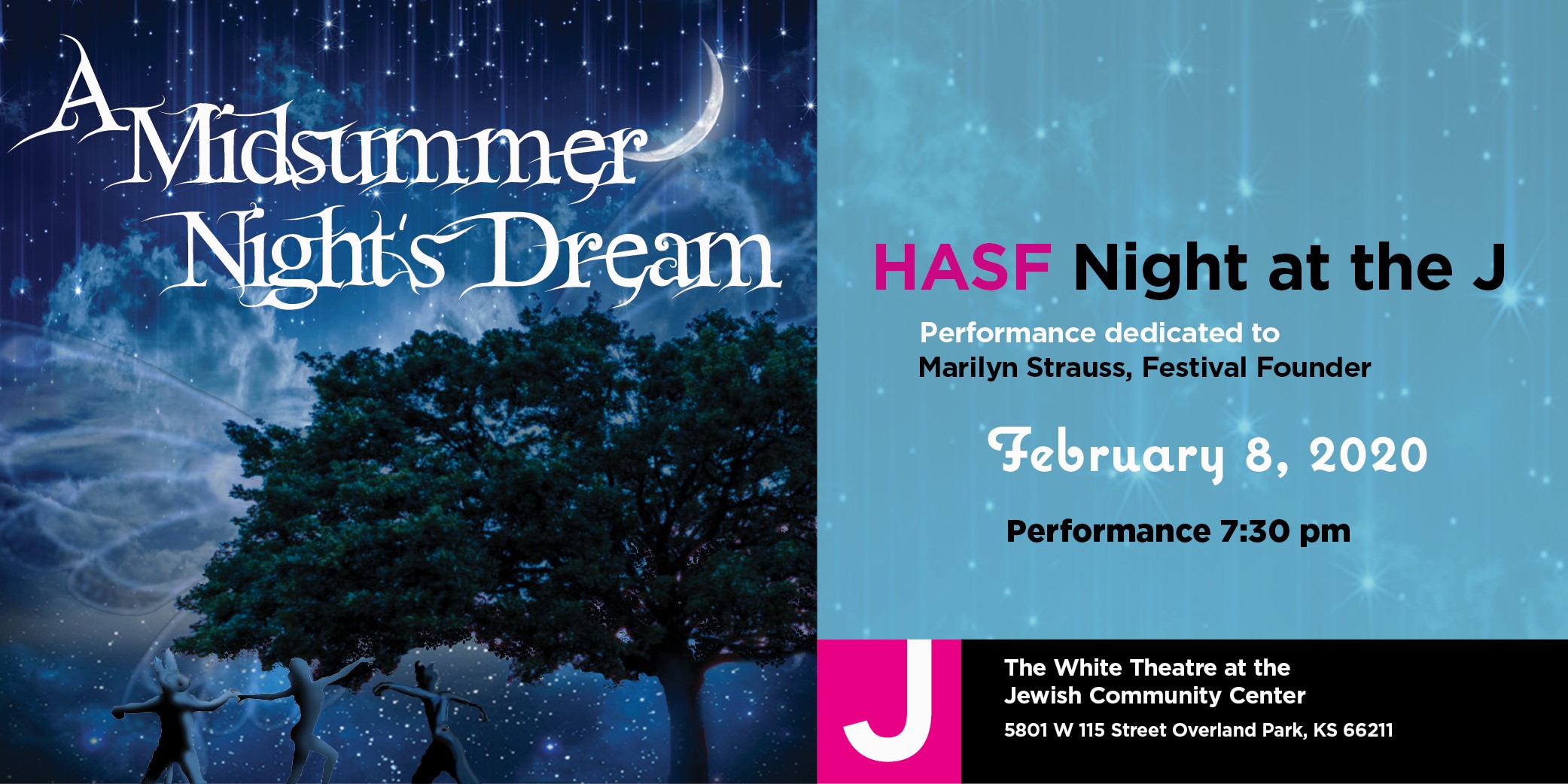 The evening's performance of A Midsummer Night's Dream is dedicated to Heart of America Shakespeare Festival Founder, Marilyn Strauss. The production is directed by HASF's Executive Artistic Director, Sidonie Garrett to honor Marilyn's dream and legacy.
A Kansas City native, Marilyn was truly a force of nature – not only in how she lived her life, but in how her grit and determination created and built the Shakespeare Festival into what it is today. Twenty-eight years later, Marilyn's dream is still alive and prospering. It is her legacy to this great city, and for that we all owe her a debt of gratitude.
A Midsummer Night's Dream was Marilyn's favorite Shakespeare play. Enjoy the performance and celebrate her life with us.
Use the code PUCK when purchasing tickets for a $5 discount. Purchase tickets HERE.
Performance 7:30 PM  |  The White Theatre at the Jewish Community Center